I'm an entrepreneur on a mission to help businesses and individuals succeed and grow online. The products and companies I have started have helped millions of businesses grow their online presence.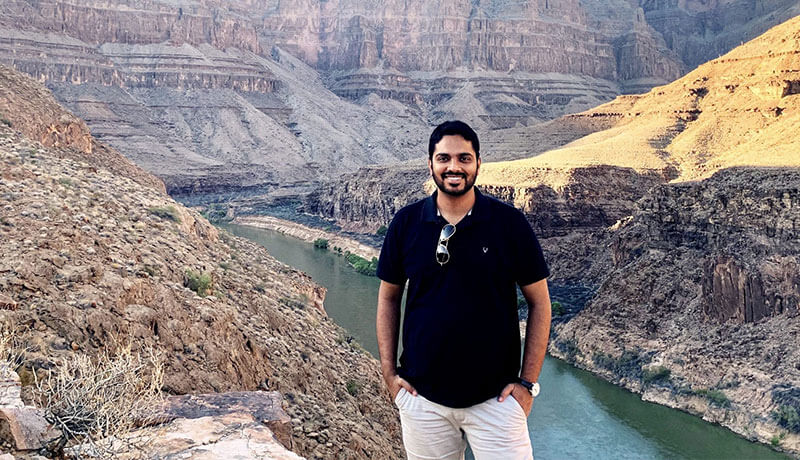 Growing up in a middle class family in a small Indian town, my dreams were initially confined to becoming an engineer.
Everything changed in 2009 when I accidentally stumbled into entrepreneurship. I didn't have the funds or business background, but I had the passion and a burning desire to create something!
Fast forward to today, and I've gone from zero (read: no degree, no background of any kind, no funds, heck I could not even speak English!) to creating multiple businesses with millions of happy customers and over 100 team members across the world.
I hope reading my story inspires you to chase your passion and take a step towards doing what you love!
If I can do it, you can too!
I was born and grew up in Lonand, a small town in India. As far as I can remember, I have always been ambitious, a big dreamer, and a hustler at everything that I do.
My dad was a botany professor, and my mother was a tailor. Just as any typical middle class Indian family, we were financially okay.
Maybe we just did not have any expectations. Money wasn't a priority, we valued the simple life.
I went to a public Marathi medium school where I was one of the brighter students. When I was 13 or 14, my dad brought home a computer. Even though there was no internet connection, I spent most of my time with it.
I remember using it for playing games, watching Bollywood movies, and editing photos.
My parents motivated me to become an IT engineer, like most Indian parents from the 1990s. So at the age of 15, after completing my 10th grade, I moved to Pune to prepare for IT engineering college.
Moving to Pune was supposed to be a life-changing event. However, there I started facing the biggest challenge of my life.
I had to make new friends and live alone for the first time without the comfort and familiarity of home.
To make matters worse, I was an introvert. 
I studied in Marathi medium until then. So I wasn't fluent in Hindi or English, the commonly spoken languages in school. I found it incredibly difficult to make friends.
One day I went to a cybercafe where I discovered this wonderful thing called the internet!
There, I was able to meet new people in Yahoo chat rooms and Orkut communities. It was phenomenal!
I was instantly addicted. 
It was during this time I developed a real passion for music and filmmaking. I became a massive fan of A R Rahman, Lucky Ali, Fort Minor, Eminem, Metallica, Linkin Park, Pink Floyd, and a few others.
I spent hours and hours listening to them over and over again. I learned and practiced English by repeating the song lyrics. Then I would search for the meaning of these lyrics.
Life was fun!
But…
I got distracted from my studies.
As a result, I almost failed 12th Grade. I scored 149 in the PCM subject group, where 150 was the minimum requirement to gain admission to any engineering college. I missed the bus by just one mark!
I didn't know what to do. 
I joined the BCS (Bachelor of Computer Science) course at Symbiosis College, but my dream of becoming an engineer was shattered.
I don't know whether these were difficult times or something else, but I became motivated to do something different.
My addiction to the internet did not end even though I had learned a harsh lesson. Instead of spending time in chat rooms, I was spending it on websites where I learned web development, SEO, and online marketing.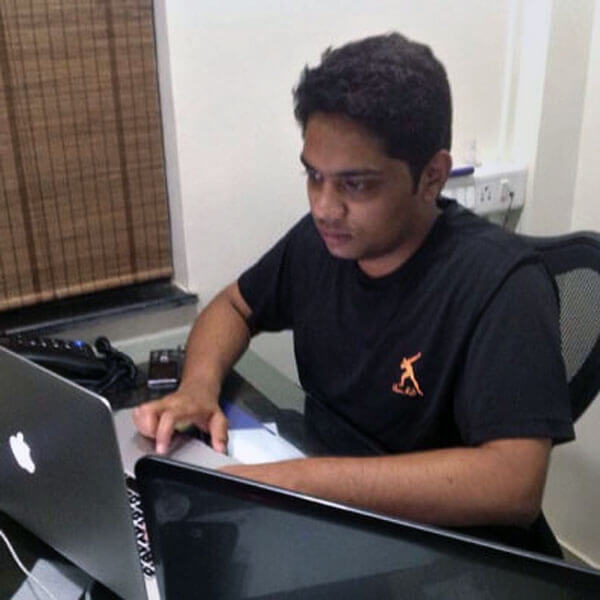 My addiction to the internet did not end even though I had learned a harsh lesson.
Instead of spending time in chat rooms, I was spending it on websites where I learned web development, SEO, and online marketing.
At that time, I watched a documentary called Download The True Story of the Internet. I also read the book The Dream by Gurbaksh Chahal.
Both of these sparked my interest and excitement about online businesses.
So during the Diwali (winter) vacations of my first year in college, I decided to join a startup as an intern to learn more. I met Abhijeet there, who later became the co-founder of my first company — Brainstorm Force
I was an intern for a few weeks where I learned more about web technologies and online marketing.
There was no turning back from there. I started spending more and more time in online forums and was helping people with logo design, data entry and other tasks. 
I was doing all this just for fun.
Abhijeet had left his job and was in a similar boat to me back then. We often hung out at dinners, mostly to discuss our new findings and learnings.
Abhijeet had registered the domain — BrainstormForce.com, through which he wanted to take projects and assignments. He asked if I would like to join him.
At that time, I was just 18 years old, a first-year computer science student.
I loved the idea of starting our own company. What else could my reply be? I instantly said yes! 
I dropped out of college without even asking my parents' permission. I can't recall how I managed to convince them, but I was super excited about what we were doing.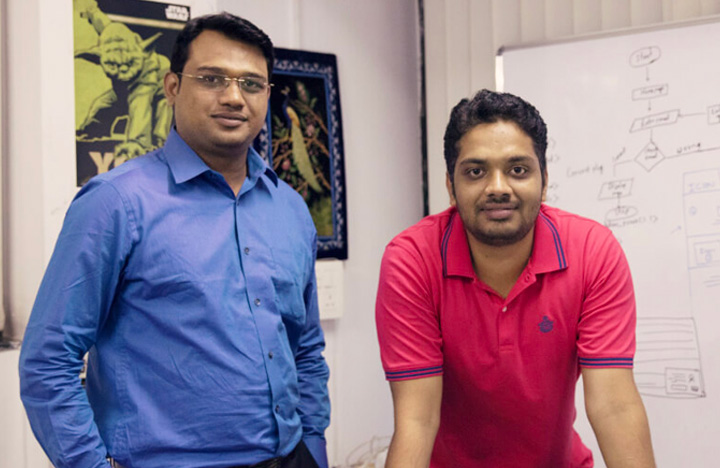 Abhijeet and I worked all day and night. Our day usually started very early, and we rarely logged out before dawn.
Abhijeet and his friend had rented a one-bedroom apartment. The kitchen in that apartment was our first office and everyone shared the bedroom!
At that time, the website of Symbiosis College was very dated.
I somehow gathered the courage to meet the Principal and pitched an idea for a new website. I did not have any prior sales experience. But perhaps, just looking at my enthusiasm, he agreed.
We built the whole website (over 200 pages) for Rs 8,000 ($110 USD).
I had a friend who was an artist and photographer. I knew she would love to have a website, so I pitched the idea to her and built it for Rs 6,000 ($80 USD).
The funds that we got from these projects became our first round of venture capital.
We bootstrapped like any scrappy young startup. We used the funds to buy refurbished parts to upgrade our old desktop computers and rented shared server space for hosting client websites. 
One day, while looking for work in forums, we came across someone from Denver, Colorado. He needed a website for his new business and wanted some help with online marketing.
That client became our first big success story.
We built his website and helped him grow his business online. As a result, that client started referring us to more clients until we could not handle it on our own!
We had to expand.
We moved offices and started building a team. Fast forward three years and we had grown our team to 30 people.
Even though we didn't have experience of hiring or managing people, the passion and enthusiasm kept us moving.
Kunal, Satish, Vijay, Nikhil, Pratik, Nitin, Amit and Elvina were some of our early team members. Most of them are still with us today as key leaders of Brainstorm Force.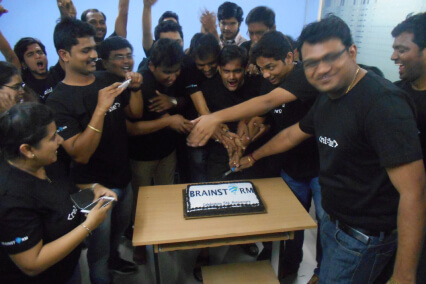 We mostly hired talented new graduates who were just like us – full of energy, creative ideas, and ready to take on the world.
We didn't judge their skill or degree. A burning passion and desire for doing something were (still is) the main criteria to join our team.
Our specialty was building WordPress websites, SEO, and online marketing. We helped several startups launch their products and grow their business.
In 2013, I attended a conference where I met some WordPress developers. I got inspired by how they contributed to open source with free plugins for the WordPress repository.
Schema.org was a new concept introduced by Google and other search engines to better understand the content of websites.
I noticed there was no reliable plugin for easily implementing schema on our clients' websites.
Our team built and launched the Schema & Rich Snippets Plugin, which is still the most popular schema plugin for WordPress. I already had prior experience of helping other startups launch and market their products. That experience was useful and came in handy here.
Within a few months, the plugin was downloaded over 10,000+ times. It got featured on various blogs, forums, and in videos.
That is when we saw and understood the power of scale! We started productizing what we were doing for clients and built several other products.
We developed and launched Before After Slider. We had a lot of dentist clients who always needed to feature their before and after case studies.
Instead of building this from scratch for each website, we created the functionality as a plugin and then started using it on client websites. We released it as a product on the Envato Marketplace.
Most of our web design customers were small businesses who preferred to maintain, tweak and update their website themselves.
We were using Visual Composer Page Builder to build their websites. At that time, the page builder was too simple and lacked basic functionalities. So we had extended it for our needs and created a new plugin.
We launched it on Envato Marketplace and called it Ultimate Addons for Visual Composer. We put all of our efforts into building and marketing this product.
It snowballed because of the increasing demand. Today, seven years later, the plugin is still used on millions of websites!
As Ultimate Addons for Visual Composer was a huge success, our website started getting a lot of traffic.
While trying to find ways to convert this traffic into customers, we wanted to build our email list. So, we created a plugin for ourselves and then made it available for others too.
We called it Convert Plus. Even today, this is one of the most popular plugins for displaying popups on WordPress websites and building email lists.
Due to the success of Ultimate Addons for Visual Composer, many Beaver Builder page builder users asked if we would build an addon for them too.
So we created and launched the Ultimate Addons for Beaver Builder. This was the first product we launched on our own store rather than the Envato Marketplace. We learned A LOT more about online marketing due to this project!
Even though there were thousands of WordPress themes on the market already, we noticed there was still a massive need for a theme that would be lightweight, easily customizable, and compatible with popular page builders.
We used a different theme for each client, and they would not easily work with page builders. These themes were either bloated or too simple, lacking the basic functionalities.
The learning curve that came with using a different theme was big. We were spending too much time completing each project.
So we built Astra. It was then we decided to focus on our product business and stop consulting work.
We utilized all our knowledge, the experience of creating, launching, and growing a product. In three years, with a lot of hard work, sweat, blood, tears — Astra became the first-ever non-default theme in WordPress repository to cross the million active installation milestone!
Today it is our flagship product and still the most popular WordPress theme. Every day, over 7,000+ websites go live with Astra.
We realized that Astra was attracting many newbies to WordPress. So, we launched the Starter Templates plugin to make it easy for any non-developer to build a website.
The templates changed the way people got started with WordPress and is currently used on over a million websites.
The free schema plugin we had launched in 2013 was very successful. Yet, after years of experience building premium plugins, we thought we could do more.
So, we launched Schema Pro. It is the easiest plugin to automate the schema makeup implementation on websites and get an SEO boost.
Our Starter Templates plugin is known for enabling users to build a website in just a few hours. It has completely changed the workflow of a lot of agencies and web design professionals.
However, we were often asked how web design professionals can start white-labeling Starter Templates on their website. So we built WP Portfolio to help them show off their creations. 
If you're a web design professional, I strongly encourage you to take a look!
While we were already known as the pioneers of page builder addons, we could not merely stand back and watch while Elementor gained popularity.
This gave birth to the Ultimate Addons for Elementor. It is one of the most popular addons for Elementor and offers Elementor widgets, templates and blocks all in one place.
Having contributed to different page builders, how could we ignore WordPress's default editor – Gutenberg (now WordPress block editor)?
Again, we worked tirelessly and released the popular Gutenberg addon, the Ultimate Addons for Gutenberg (now Spectra). This is a free addon that complements the editor with creative blocks. Thousands of websites are using it today!
On my first visit to the US for a business conference, I was passing through Los Angeles. There I met my friend Adam Preiser, who is famous for his YouTube WordPress tutorials.
We met for dinner and little did we know, our casual chat that night would spark an idea of another product — CartFlows. Thousands of eCommerce entrepreneurs use CartFlows today to build sales funnels and maximize their eCommerce store profits.
By now, we'd realized that many agencies and freelancers were benefiting from our products. We wanted to give them more.
We realized there wasn't a solution to offer professionals a different perspective to level up their business. So, we launched SkillJet. We partnered with leading industry experts to create in-depth courses that help businesses attract clients, deliver projects faster and earn more.
In October, Brainstorm Force acquired ProjectHuddle. This was a WordPress plugin close to my heart as it was designed specifically to make it much easier to acquire client feedback on web design projects.
As this was something I was intimately familiar with, I was very pleased to bring a plugin like this under our umbrella.
2022 was the year we employed our 100th team member. Another milestone in what has been an amazing journey. After 13 years of hard work, late nights and early mornings, we now had a team that could help us continually improve all our products.
It still surprises me that so many people share my vision and that we have been able to find so many talented people dedicated to making the web a better place to work.
In August 2022 we launched Spectra. We took the Ultimate Addons for Gutenberg, rebuilt it from the ground up and relaunched it with lots of new features and capabilities.
It went from an expansion plugin to a fully-fledged page builder for the WordPress block editor. I am incredibly proud of what we have achieved with Spectra and it's only the beginning!
In November 2022, we launched SureCart and SureMembers. SureCart is an alternative to WooCommerce that makes life easier for eCommerce store owners.
SureMembers is a membership plugin that allows you to create your very own exclusive community online. The two plugins work seamlessly together to become much more than the sum of their parts.
At the beginning of 2023, another product, SureTriggers went live on the WP Repo. SureTriggers works in a similar way to Zapier by enabling different services to connect to each other.
With the world moving steadily towards automation, we wanted to be on the cutting edge, making sure website owners, designers and agencies had the tools they needed to work smarter.
Just after the launch of SureTriggers, I joined Automattic as advisor and co-investor. Automattic is the company behind WordPress, WooCommerce, Jetpack, Tumblr and a number of other brands.
It's both daunting and amazing to be able to play a significant role in the development of WordPress and web technologies as a whole. I am very much looking forward to seeing what we can achieve!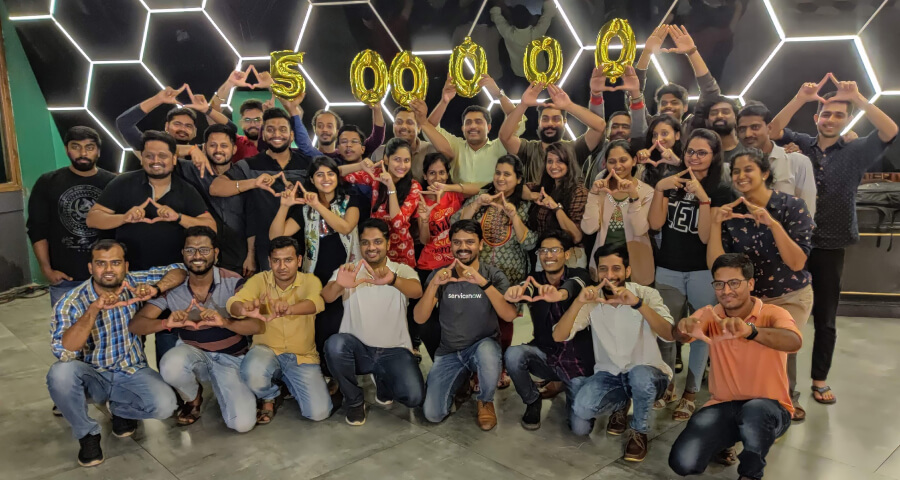 It is worth noting that I have had many failures through my entrepreneurial journey, which are not listed above. All that matters is learning from them and to keep moving forward.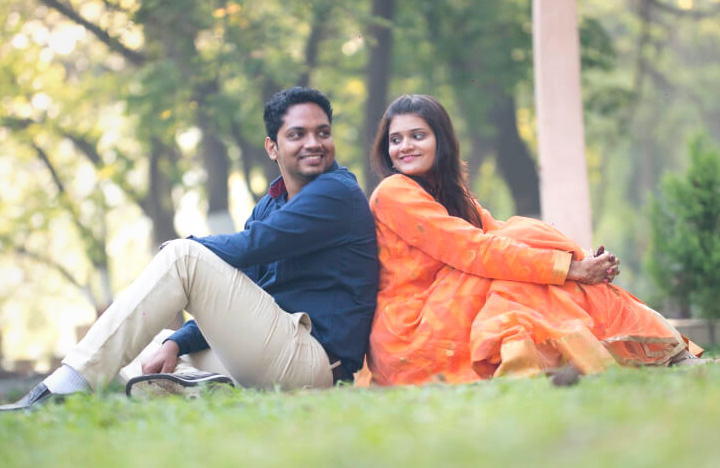 She is an electronics and telecommunication engineer. She loves cooking and has an Instagram page. If you would like to see her recipes, be sure to follow her here.
We have a daughter, Jivika, a son Kushagra and currently live in a two-story home along with my parents in Baner, Pune.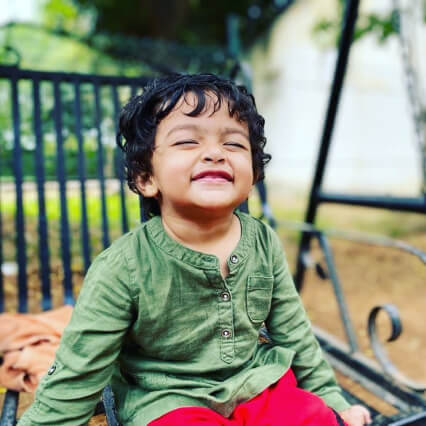 Jivika is super fun and adorable. She is truly a blessing! We also have a dog, a rottweiler named Dexter.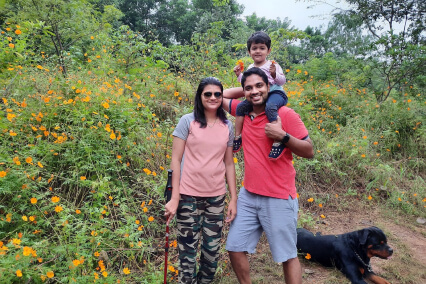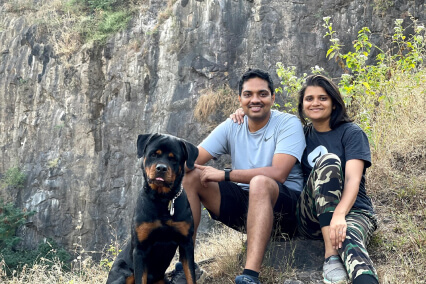 In my free time, I love hiking & trekking in the mountains and learning about filmmaking.
Thank you for taking the time to read my story. I feel beyond privileged to be earning a living by doing what I am very passionate about — helping small businesses, entrepreneurs and individuals grow online.
If you want to connect, contact me here.
Once again, I'm genuinely grateful to my family, team, customers, and partners, and many of whom have become incredible friends along the way.
Thanks a lot for taking the time to read this. I look forward to connecting with you soon!